These are the six best neuromarketing educations in The Netherlands
At Unravel Research, we've noticed that a lot of people are interested in working in Neuromarketing.
Of course, we couldn't be a bigger fan of questions like these. However, there are multiple answers to this question. There's more than one way to skin a cat.
It all starts with a big interest in human choice behavior. And then? The right education is also important. What kind of education are we talking about? To help you in your first steps towards neuromarketing, we'll highlight the most qualified Masters in The Netherlands. Like a Neuromarketing Study Guide.
Economic and Consumer Psychology
Leiden | Fulltime
This master's lives and breathes neuromarketing. Did you know that the vast majority of choices and decisions about consumptions and other economic behavior are subconscious? The curriculum of this master's teaches students to understand and apply the psychological mechanisms that form the basis of these choices.
The curriculum consists of different courses, an internship, and a thesis and takes a year to complete. Courses include Emotions and (Ir)rationality in Economic Behavior, The Psychology of Media and Communication, and The Psychology of Selling and Advertising.
During the mandatory internship, students acquire practical knowledge. This may be in research or marketing. Writing a thesis is also an important part of this Master's.
Fun fact: Both founders of Unravel Research completed this Master's.
https://www.universiteitleiden.nl/en/education/study-programmes/master/psychology/economic-and-consumer-psychology
Social, Health and Organizational Psychology
Utrecht | Full-time
This one-year Master's is more broadly oriented. When you start, you might neuromarketing courses, but you are not obliged to.
The Master's focuses on human behavior in the context of health, social influence or organizations. These are all tracks you might pick in the Master's.
When you set your sights on a career in neuromarketing, you should pick social influence. In other words: Others' influence on the (choice) behavior of an individual.
In this track, you'll come to understand the psychological principles that explain why we prefer that phone or book when others want it too, or when the stock is low.
In courses like Social Influence, Public Communication and Advertising, and Communication: Effective Interaction in Theory and Practice, you'll become an expert on the effect of (social) influence on behavior.
https://www.uu.nl/masters/en/social-health-and-organisational-psychology
Social Psychology
Tilburg | Full-time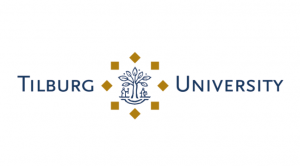 This Master's also has two tracks, of which Economic Psychology matches the neuromarketing field. It brings psychology and economy together. Compared to the Master's in Utrecht, the Economic Psychology pays more attention to economy.
Courses like Advanced Consumer Science, Psychology of Economics, and Money and Financial Behavior are part of the curriculum.
During the internship, you'll apply the acquired knowledge. Students are taught to solve problems in a new and unknown professional environment.
And of course, you'd have to write a thesis.
https://www.tilburguniversity.edu/education/masters-programmes/economic-psychology
Research Master in Cognitive and Clinical Neuroscience
Maastricht | Full-time (2 jaar)
If you'd like to study for two years in one of the most lively cities in the South of the Netherlands, check this Master's out!
The track neuroeconomics of this Research Master's combines ideas and methods of economy, neuroscience, and psychology to understand the cognitive and social aspects of human choice behavior. You'll learn how different scientific disciplines studies choice behavior and will combine it into one holistic perspective.
Good to know: This Master's has won first prize for Best Education in the Studyguide Master's!
https://www.maastrichtuniversity.nl/education/master/research-master-cognitive-and-clinical-neuroscience
Marketing Management
Rotterdam | Full-time
Do you prefer studying in the (geographical) center of the country? Then this master's might be a perfect fit for you. It is completely focused on marketing, not neuromarketing in particular.
However, the track Digital Marketing and Analytics include a course on neuromarketing, which is why it is best fit on a career in this area. In the course, you'll mostly learn the neuromarketing basics.
In the first and second block of this 1-year-Master's, the consumer is put in the spotlight. Afterwards, you'll focus more on the marketing manager. During the Master's, you'll gain a deeper insight on marketing management.
The education prepares you for a manager's position in a top position.
https://www.rsm.nl/master/msc-programmes/msc-marketing-management/overview/
Management, Economics and Consumer Studies
Wageningen | Full-time (2 jaar)
This Master's also corresponds extremely well with neuromarketing. What makes this Master's special is that its accessible for both students with a social scientific background and students with a background in technical life sciences. The curriculum consists of a broad program with a focus on the management of, and the economic and social processes of the agricultural sector.
Of course, you'll do an internship during the education to get some working experience.
The specialization within this Master's that works best with neuromarketing is the specialization Consumer Studies. During this, you'll gain a deeper understanding on behavior, lifestyles, and consumer patterns of consumers and households. You'll be able to provide insights in the economic and social aspects and factors that can predict consumer behavior.
https://www.wur.nl/nl/Onderwijs-Opleidingen/Master/MSc-opleidingen/MSc-Management-Economics-and-Consumer-Studies.htm
Take your pick
Are you just as excited about neuromarketing as we are? Time to make a choice!
As mentioned above, the right education is important when you're planning to work in the neuromarketing sector. And, as you can see, there is quite the supply.
Which Master's education is best – we wouldn't know. It is about your ambitions and interests. Meanwhile, we've received great interns from all these educations. In the end, only one thing matters: Your motivation to become the best neuromarketer this world has ever seen. That's the key to success.
Good luck selecting your Master's!